beachfootage
at its finest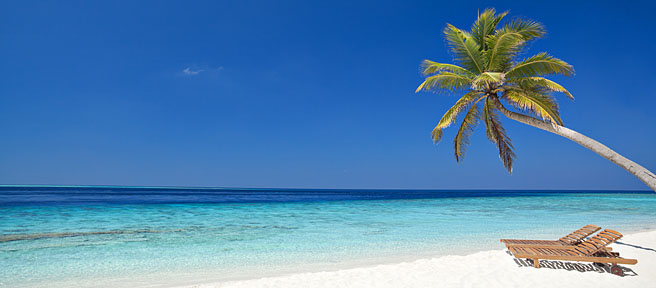 Video and Footage from the most beautiful beaches
...to beachfootage.com! We are your Nr. 1 source for high quality footage from the most beautiful beaches in the world. All our videos are high definition and shot by amrivideo - a division of amriphoto.
While this site will focus on marketing our photos and videos, every visitor is welcome to browse through the site and watch pictures and movies as much as they like. If you like to purchase one of them for whatever use, you will find a link at every media, that will guide you to one of our partners in the stockphoto and stockfootage industry. There you will be able to buy the material royalty free at amazingly low rates.
If you want to buy some goods with our images, we offer you the possibility to get quality prints on paper, canvas, glass - whatever you wish - just get in contact with us. We are currently working on a partnership to build a shop.
Maldives Stock Footage Source
Being professional photographers, we offer some of the best videos of the Maldives that can be found. We have visited the Maldives 14 times and have worked for several big resorts and hotels producing footage, videos and DVDs. With our large library of videos we are the worlds leading producer and seller of Maldives beach footage. If you are looking for a webvideo, a promotion video, footage or a DVD from your resort, please don´t hesitate to get in contact with us. We have years of experience working in this specialized area of producing any media related to beach.
Seychelles Beach Footage Source
The Seychelles are one of the top destinations when it comes to beaches and nature. Some of the beaches of this beautiful country have been awarded with the titles most beautiful beach in the world and best beach in the world. A large part of our footage gallery is filled with footage from the seychelles islands. Concentrating on La Digue, Praslin and Mahe. Having visited some of the most beautiful beaches in the world (besides the Seychelles: Maldives, Bahamas, Tahiti, Bora Bora) we think ourselves as experts in this particular field.
What makes our Videos stand out of the crowd?
Being professional photographers we have an eye for the worlds most beautiful places. We know how to create a beautiful scene, remove unwanted items and retouch the footage accordingly to make it shine. Our experience in motion graphics and DVD production lets us combine the videos with modern graphic elements and great royalty free music to create a webvideo or a DVD people can´t stop watching.
We are used to travelling with heavy equipment. Taking cranes, dollies, steadicam and other (in travelvideography) rather uncommon items with us has become standard. We are offering timelapse photography (such as 24 hours of your beach in 30 seconds) as well as slow motion. Our goal is the best possible output for you and for us alike. We want to sell our material and therefore we need to stand out of the crowd.